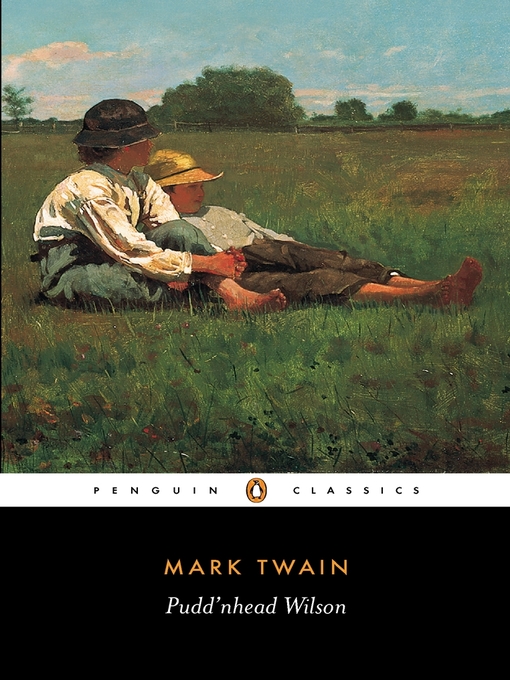 Throughout the course of the novel Pudd'nhead Wilson, Mark Twain does some interesting work with actions that are taken at night while almost everyone is asleep. Sleep has an interesting function in describing people; they can sleep like a baby or they can "sleep like any other miscreant" (125). People can spend the night tossing and turning while they are thinking about their lives, and they can also take advantage of others who are vulnerably asleep.
A lot of events go on at night when the characters are alone and reflective. Early in the novel, while "Percy Driscoll slept well the night he saved his house minions from going down the river… no wink of sleep visited Roxy's eyes" (34). The real infant Thomas à Becket Driscoll is laying asleep in bed while Roxy concocts her plan to switch the white child for her own black child. The only reason Roxy's plan can work is because she performs it at night while everyone is asleep. Of course later in the novel Tom kills his uncle while his uncle is asleep and Wilson discovers that Tom is the real murder after "sleep[ing] himself fresh" (153) and having a dream that "'… seemed to unravel the puz—'" (154). The function of Tom cowardly killing his uncle to pay off his debt serves the function of painting him as a complete villain for taking advantage of a sleeping man. Wilson is not able to solve the murder mystery until after he takes a nap at night and is alone to clear his head.
The quality of sleep is also discussed in the novel, especially Tom's quality of sleep. This is interesting because it tells the reader a lot about Tom's mental state and conscience. It is said that Tom onboard the riverboat on his way to St. Louis to finish paying his gambling debts, he "slept the sleep of the unjust, which is serener and sounder than the other kind, as we know by the hanging-eve history of a million rascals" (121). Later the reader learns that "for a whole week he wasn't able to sleep well, so much villainy which he had played on his trusting mother preyed upon his rag of conscience; but after that he began to get comfortable again, and was presently able to sleep like any other miscreant" (125) after selling his mother down the river. Both of these descriptions of his quality of sleep liken him to a thief or a villain. Lastly, and almost most interestingly, after finding out that he was switched at birth, "every now and then, after Tom went to bed, he had sudden wakings out of his sleep, and his first thought was, 'Oh joy, it was all a dream!'" (74). Tom's trouble sleeping is a statement about his character but also about the state of his guilty conscience.
The thoughts and actions of these various characters while they are alone, and everyone else is asleep, speaks to their character and personality. Some characters in the novel have to wait until night to carry out their evil deeds, but some also need to wait for the night to have a clear mind. Bedtime is also the time that characters like Tom are forced to face their guilt, but not for long since he does not have a conscience.